Dining
Evening meals are available for £17.00 for a 3 course home cooked meal, with a choice of menus. ORDERS TAKEN UNTIL 3PM DAILY.
3 night and weekly rates are available for Bed, Breakfast & Evening meals which offer discounted rates. If you want to dine with us on your arrival evening, please arrive to book prior to 3pm or call us the night before or on route. Menus change daily but below is a typical menu offered. During winter months (1st November - 1st March) evening meals are served at a 6.30pm sitting only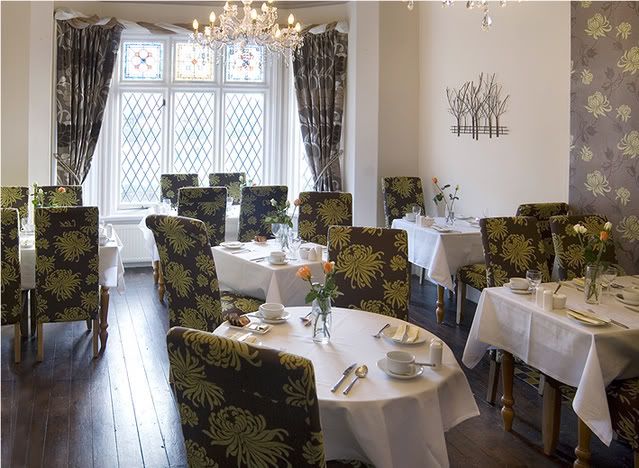 SAMPLE MENU

Leek & Potato Soup
Melon and Strawberries
Farmhouse Pate
Smoked Salmon Parcels

Minted Lamb Shanks
Chicken breast in a white wine sauce
Salmon in a watercress sauce

Creme Brulee
Sticky Toffee Pudding
Cheese & Biscuits
New York Cheesecake
Breakfast is served 8.30 - 9.30 and as a treat until 10 Saturday & Sunday.
Fruit Juice - Fresh fruit, Grapefruit, Prunes, Peach Slices - Cereal, Yogurt, Croissants - Sausage, Bacon, Egg, Black Pudding, Tomato, Beans, Hash Brown, Mushroom - Tea & Coffee - Toast - (Fish & veggie options & omlettes are also available)
A full menu available throughout the day. Either relax in our lounge or sit in our dining area. Choices include panninis, baguettes and salads.